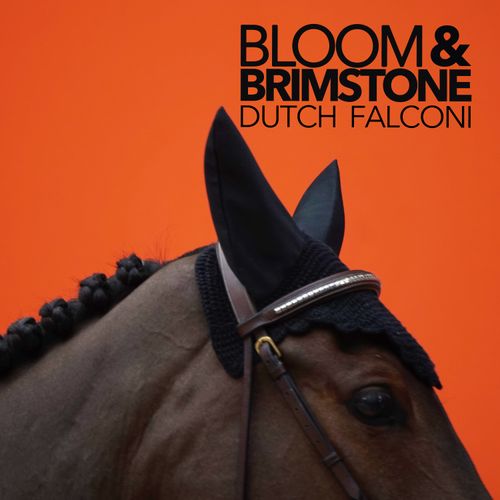 Notes on the album-
Released January 29th, 2021
After twenty years in exile from music-making, Bloom & Brimstone is my newest album and it's a collection of ten pieces written, performed, recorded and produced entirely by me. Like any small-time auteur, I've lost all perspective on the pieces: they are precious to me, yet I am exhausted by them.
I hope you enjoy the pieces and perhaps even find them useful. I'd love to license them for your film/ television or game projects, but beyond sync possibilities, if my music sparks your imagination and helps images crystallize in your head, I'd feel honored.
As the title suggests, Bloom & Brimstone is about auspicious beginnings and ominous endings. Cinematically speaking, it is squarely set in what my Grandparents called the old country. It is steeped in human and animal magick, real and imagined. It is part elegy and part celebration.
The pieces themselves are instrumentals, so I imagined they would function as the soundtrack for your stylish secret agent lifestyle. While each piece has its own thematic schema, they are intended to underscore your own personal tradecraft or ritual practice and to aid in setting the mood for general spell-casting and assorted necromancy.
The sorcery of digital multi-track recording made Bloom & Brimstone possible. Multi-tracking is the forgiving witchery that grants one the possibility of playing along with recordings of oneself. The method allowed me to play all the parts, often on instruments which I enjoy only a rudimentary grasp. While exhilarating, it is not without its diabolical aspects, but once one contends with the entanglements of composing in a narcissistic vacuum chamber, the results can be, almost lifelike.
In terms of instruments, the album features the cimbalom, a large Eastern European hammered dulcimer and the bandoneón, the accordion-like instrument considered the soul of Argentine Tango. While my skill on these two instruments falls within the domain of the blundering savant, my hope is that I've teased out enough of their melancholic essence that the pieces I've built around them might be regarded as living breathing music.
For accompaniment I've wrangled some coherent noise from a complement of the usual suspects: guitars, strings, various handheld percussion, a brushed snare, a marching bass drum, French horn and really anything else I found interesting and affordable in second-hand music shops. In addition to liberal helpings of my exuberant cello playing and arco bass, you'll hear oud, and a few other non-western instruments make occasional cameos. 
Where my playing or intonation was far beyond atrocious or when an instrument was prohibitive due to size or cost, I've made do with a sampled virtual instrument. Still, the vast majority of the sound you hear are real instruments recorded moving real air by me in my real wood paneled studio. 
It is said that music is art that decorates time, and that is what I've always tried to do in all my musical offerings to the void. Certainly, Bloom & Brimstone is no different. 
                    -Dutch Falconi     
                     Gran Hotel - Mexico City, 2020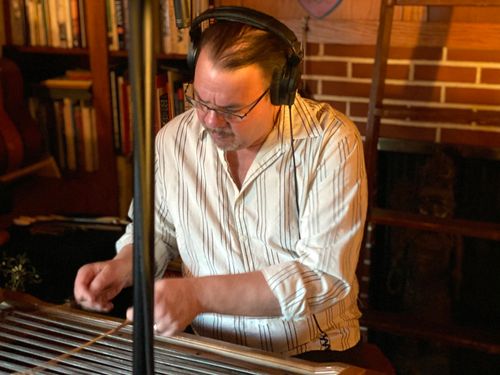 Listener's Comments
"Swirling shadows, playfully criminal, macabre without malice, velvet and yellowed lace lampshades, a ghostly carousel through mist, gangster depth, a movie soundtrack where the music is the script. Fucking love what you made."
                                                                                 -Jim
"Absolutely love listening to this album while I work in my studio. I swear it brought out the sunshine. Some tango-tap dancing may have occurred."
                                                                               -Beverly
"Unsure of the etiquette of unsolicited messages, but I wanted to briefly reach out to offer thanks for Bloom and Brimstone; it's wonderful. I found it in Apple Music and downloaded it."
                                                                        -Michelle
"Great album! It's like some kind of orchestrated romanticism. I loved the use of strings instead of a horn section, definitely more dramatic. What a cool adventure!"
                                                                          -Mark